Offerta Impianto fotovoltaico con accumulo chiavi in mano 6 kW PREMIUM POLY ESS 9.8
Offerta Impianto fotovoltaico con accumulo "chiavi in mano"
6 kW PREMIUM POLY ESS 9.8
Eur. 14.700
IVA INCLUSA
(Eur. 2.480/kWp)
Seasolar offre la possibilità di scegliere quattro linee di offerta chiavi in mano (BASIC, SMART, PREMIUM, ULTRA) con la garanzia del miglior servizio di installazione eseguito da tecnici specializzati per il massimo dell'efficienza e della sicurezza: tutti gli impianti sono garantiti per 24 mesi.
Seasolar propone un impianto fotovoltaico con il sistema di accumulo dell'energia (Energy Storage System-ESS): il sistema di accumulo è del tipo "bidirezionale lato-produzione" con accoppiamento in corrente continua (DC-Coupling) direttamente all'inverter per massimizzare i benefici del tuo impianto fotovoltaico.
L'impianto fotovoltaico con accumulo PREMIUM ha una potenza nominale uguale o superiore a 5,94 KWp e comprende:
22 Moduli fotovoltaici in silicio policristallino a 60 celle (dim. 1650x1000x35mm.) di potenza minima 270 Wp di marca a scelta tra moduli MADE IN GERMANY tipo AEG, Astronergy, Heckert Solar, Solarfabrik oppure moduli MADE IN EU tipo AUO-BenQ, REC, Sharp, Yingli, garanzia sul prodotto di 20 anni*
Inverter monofase di marca HUAWEI con sistema di monitoraggio e WI-FI integrati, interfaccia per accoppiamento sistema di accumulo (Energy Storage System – ESS) in corrente continua per un più semplice ampliamento futuro e un tasso di autoconsumo superiore, interfaccia per gestione e monitoraggio del singolo modulo fotovoltaico per aumento del rendimento energetico, garanzia 5 anni estendibile a 20
Batteria agli ioni di litio di marca LG-CHEM capacità 9,8 kWh, garanzia 10 anni estendibile a 20
Strutture di sostegno in alluminio, garanzia 10 anni.
L'installazione inclusa nel prezzo prevede:
montaggio delle strutture di supporto su copertura a falda inclinata;
predisposizione del cablaggio (vie cavo: forometrie, tubazioni, canalizzazioni);
posa dei moduli fotovoltaici su struttura di sostegno;
cablaggio e collegamento;
installazione inverter;
connessione alla rete (compresi contatti e sopralluoghi con distributore locale);
installazione e configurazione del sistema di accumulo, dei moduli batteria aggiuntivi ove acquistati, nonché la predisposizione dell' impianto elettrico per la funzione di back-up;
installazione e la configurazione del sistema di monitoraggio ove acquistato;
verifiche e collaudo;
pulizia aree di lavoro;
smaltimento imballaggi e rifiuti prodotti con l'attività;
dichiarazione di conformità;
oneri sicurezza.
Per le attività di gestione e smaltimento dell'impianto eventualmente sostituito (RAEE), Seasolar si avvale di soggetti terzi che possiedono le caratteristiche e i requisiti obbligatori per legge per svolgere tali attività.
L'offerta "chiavi in mano" prevede lo sviluppo progettuale dell'impianto, compresa la predisposizione degli elaborati tecnici richiesti dalle autorità competenti per l'ottenimento delle autorizzazioni necessarie alla realizzazione e all'entrata in esercizio degli impianti (ad esclusione della relazione tecnica di cui all'art. 28 L. 10/91 s.m.i. ove richiesta).
L'offerta "chiavi in mano" prevede il supporto del Distributore di rete locale per la Richiesta di Connessione dell'impianto alla rete elettrica, nonché per l'intero iter di connessione comprensivo dello scambio dei relativi documenti, inclusa la compilazione della modulistica, la predisposizione della documentazione, nonché la gestione dell'intero iter di connessione.
L'offerta "chiavi in mano" prevede inoltre il supporto del Distributore di rete locale per gli adempimenti legati all'ottenimento degli eventuali incentivi applicabili e più specificatamente le attività di:
registrazione per operare in nome e conto del cliente sui portali internet del GSE (c.d. Portale applicativi e Portale Web Scambio Sul Posto) ai fini della finalizzazione della procedura per l'ottenimento dello Scambio sul Posto;
invio da parte del Distributore di rete locale al cliente del cosiddetto "bonifico parlante" unitamente alla documentazione utile che il cliente in autonomia utilizzerà per richiedere la detrazione fiscale.
Per la stipula della convenzione dello Scambio sul posto è necessario che il Cliente sia titolare del POD e della fornitura di energia elettrica. In caso contrario, sarà necessario effettuare preventivamente la voltura pena l'impossibilità di accesso all'incentivo.
Ref. TK-6KW-PREMIUM-POLY-ESS-9.8
(Valida solo per il mercato italiano/Available for Italian market only)

Downloads
AEG AS-P605_2017-06_4BB_V1_EN

AUO-BENQ PM060PW1_en_a4_0901

ASTRONERGY-ASM6610P

HECKERT SOLAR 2018_02_Datenblatt_NeMo_2.0_60_P_web_01

REC peak_energy_series_rev_y_eng

SHARP NDRB270-275W_Poly_Datasheet_EN

SOLARFABRIK Premium_L_polyblack-1

YINGLI DS_YGE60CELL SERIES 2-29b_35mm_EU_EN_20170720_V04

HUAWEI SUN2000L-KTL

RESU10H_R_Data sheet_V1.0

Related products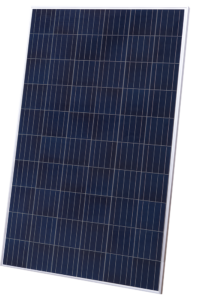 AUO-BENQ SUNPRIMO PM060PW1-270

AEG AS-P605-270

ASTRONERGY PENTA ASM6610P-275

HECKERT SOLAR NEMO 2.0 60P-270

REC 270-PE-4BB

SHARP ND-RB275

SOLARFABRIK PREMIUM L-POLY-275

YINGLI YGE-SERIES 2 YL275P-29B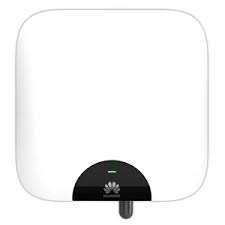 HUAWEI SUN2000L-5KTL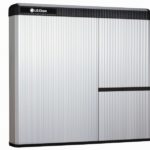 LG CHEM RESU10H

Related projects
Contact
Please contact us with any questions you might have related to our offers or our products. We look forward to hearing how we can make the difference to you / Vi preghiamo di contattarci per eventuali domande relative alle nostre offerte o ai nostri prodotti. Non vediamo l'ora di sentire come possiamo fare la differenza per voi / Bitte kontaktieren Sie uns, wenn Sie Fragen zu unseren Angeboten oder unseren Produkten haben. Wir freuen uns zu hören, wie wir den Unterschied für Sie machen können/N'hésitez pas à nous contacter pour toute question concernant nos offres ou nos produits. Nous avons hâte d'entendre comment nous pouvons faire la différence pour vous / Por favor contáctenos con cualquier pregunta que pueda tener relacionada con nuestras ofertas o nuestros productos. Esperamos escuchar cómo podemos marcar la diferencia para usted.